Therapeutic ultrasound is a specialist treatment commonly used in physical therapy to provide deep heating to a wide range of soft tissues in the body.
These tissues can include ligaments, tendons, joints, and muscles.
Below, we've outlined the basics of therapeutic ultrasound, how it works, and the various injuries and conditions it can help with.
What is Therapeutic Ultrasound?
Therapeutic ultrasound is a specialised treatment tool used by physical and occupational therapists to treat a wide variety of soft tissue injuries and orthopaedic conditions. Therapeutic ultrasound can be used in two different ways: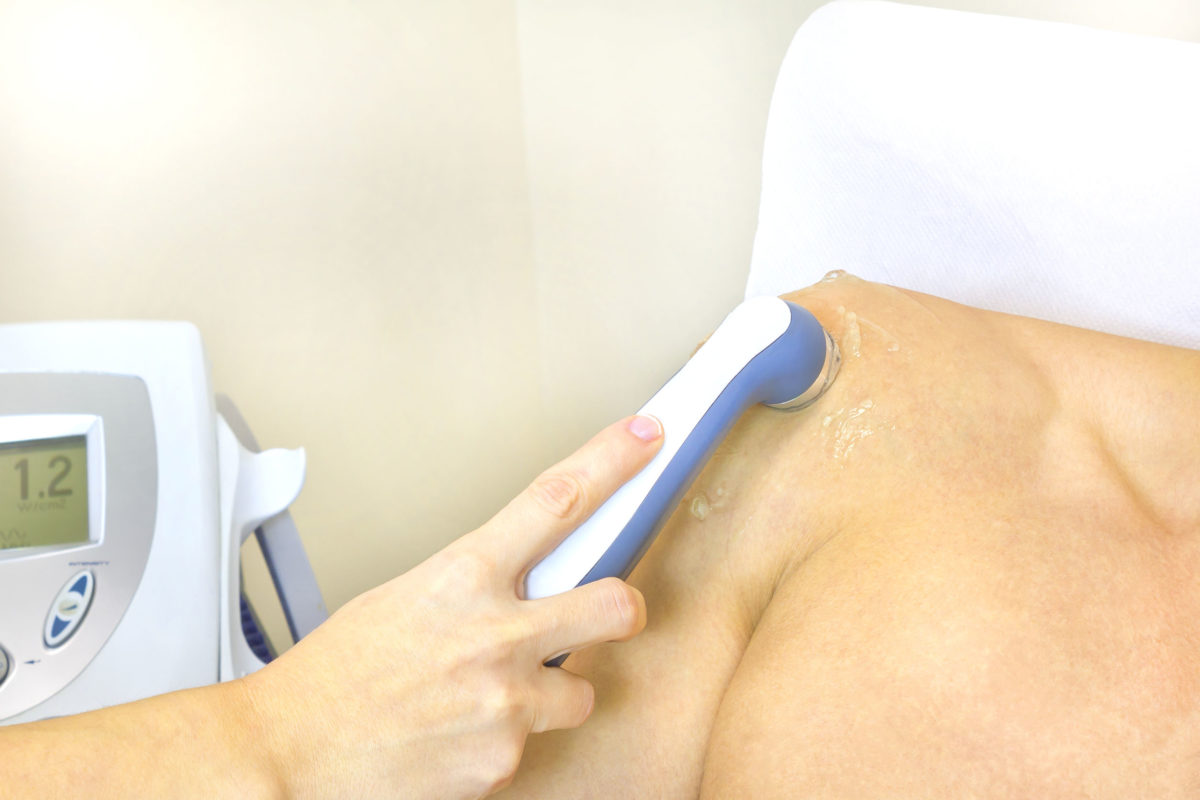 Deep Heating
Therapeutic ultrasound can be used to provide deep heating to soft tissue, increasing the blood flow and circulation to these tissues. In theory, this deep heating promotes healing and decreases pain. This treatment can also be used to improve muscle flexibility and restore a full range of motion.
Cavitation
This treatment can also use ultrasound energy to cause rapid contraction and expansion of microscopic gas bubbles around injured tissue. This also promotes and speeds up the healing process.
How Does Therapeutic Ultrasound Work?
Every therapeutic ultrasound unit contains a small crystal. An electrical charge is applied to this crystal, making it vibrate rapidly. This rapid vibration creates piezoelectric waves, which are emitted from the head of the ultrasound unit as ultrasound waves.
When the head is applied to your skin, the ultrasound waves enter the injured tissue, which increases blood flow and cavitation, promoting the healing of the affected area.
How Are Therapeutic Ultrasound Administered?
Therapeutic ultrasound is performed using a specialised machine that has an ultrasound sound head. After applying a small amount of gel to the treatment area, your physical therapist will slowly move the sound head in small circular motions across the injured or painful area.
Depending on the nature and severity of your injury, your therapist may change various settings on the machine to adjust the depth of penetration or the intensity. These settings are usually adjusted during the different stages of healing.
There are also alternative methods of ultrasound application available if the injured area is bony or if there is an open wound. The ultrasound gel can also be combined with topical medication to treat inflammation.
What Injuries and Conditions can be Treated With Therapeutic Ultrasound? 
As it promotes tissue healing, therapeutic ultrasound can be used to treat a wide range of orthopaedic and soft tissue injuries. Some of these injuries and conditions include:
Therapeutic ultrasound can also be safely applied to treat chronic pain in all areas of the body, including the lower back, neck, rotator cuffs, knees, ankles, and more.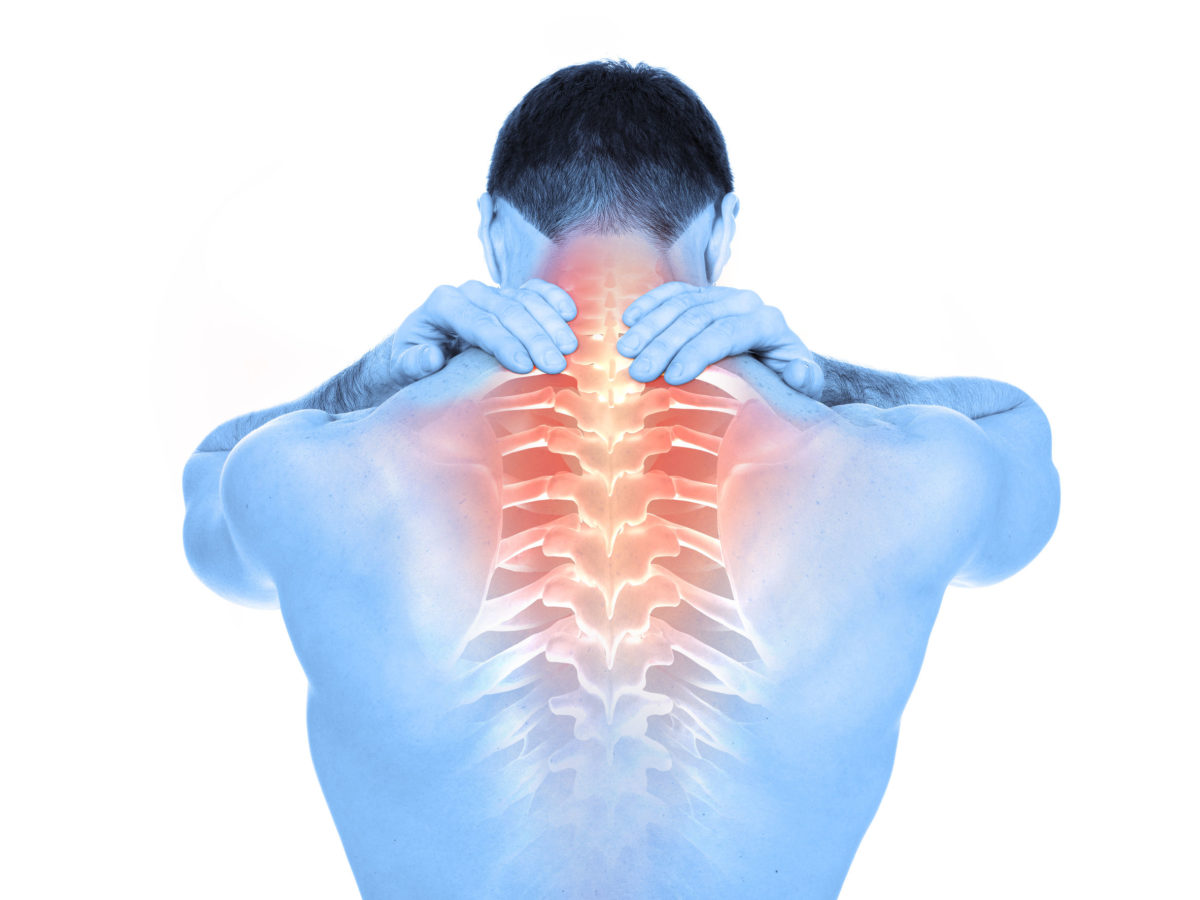 Chronic Pain.
Tendonitis.
Bursitis.
Carpal Tunnel Syndrome.
Shoulder Pain, including Frozen Shoulder.
Muscle Strains and Tears.
Sprains and Ligament Injuries.
Joint Tightness.
Therapeutic Ultrasound with Core Elements
Therapeutic ultrasound boasts a wide range of benefits and is sure to help you recover and heal from a wide range of soft tissue injuries.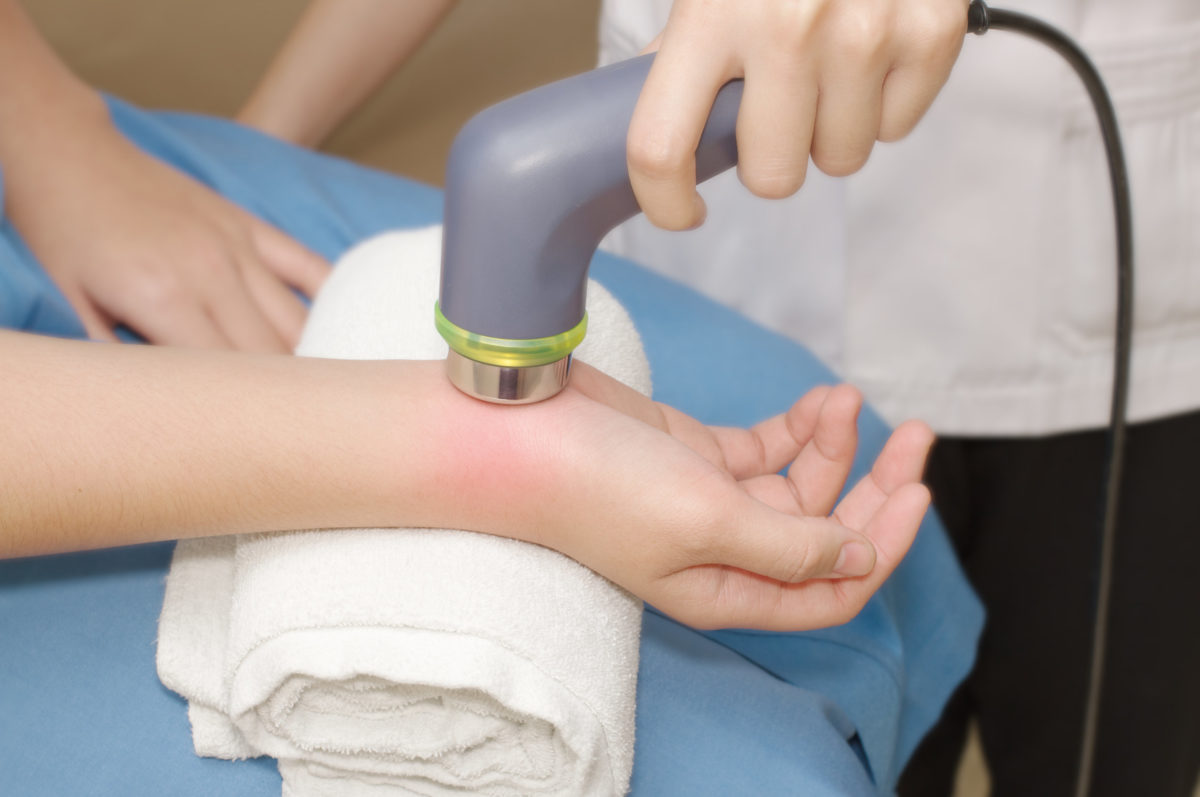 To find out more about the therapeutic ultrasound treatments we off at Core Elements, or to book your treatment, get in touch with our specialist team today on 07887 535 766 or at dawn@coreelements.uk.com.
At Core Elements we also offer an accredited CPD course in Electrotherapy and Ultrasound.  
If you are a qualified Sports Massage Therapist, Sports Therapist, Osteopath, Chiropractor, Physiotherapist or Sports Rehabilitator and would like to train in Electrotherapy and
Ultrasound then please visit our course page to find out more – Click here