By Emma Stuart BSc & Dawn Morse MSc
Core Elements Training Tutor & Director
Darren Wall of DW Sports Massage, Portishead, Bristol:
The Start of a Journey
Prior to starting a Sports Massage Therapy course with Core Elements Training, Darren Wall (now proprietor of DW Sport Massage based in Portishead, Bristol) was a veteran PE teacher of 23 years.
Due to work pressures and family circumstances changing Darren had become disillusioned with his job and suffered mental health struggles after a marital breakdown, which made him seek a better work life balance for himself and his children. He looked at taking a university degree course but needed something that would work on a better level for him and around his childcare commitments.
Darren was drawn to the flexibility of Core Elements Sports Massage courses, which he began by taking the Core Elements Level 3 Certificate in Sports Massage which then allowed him to work with a local chiropractor as a sports massage therapist in his local town of Portishead, Bristol. He also worked mobile and in gyms while building up his client base.
Contunied training:
Darren continued to take additional courses with Core Elements including Dry Cupping further enhancing the services he was able to offer while also working through his Level 4 Diploma in Sports and Remedial Massage after which he decided to enrol onto Core Elements Level 5 Diploma in Sports and Clinical Therapy to further develop his skills and what he could offer to his clients. The flexibility of the training courses enabled Darren to continue to develop his client base and to work within his clinic, whilst continuing his training with Core Elements.
Several Years Later:
Now several years later Darren also works for Bristol Bears first team, and his client base is now over 800 people, which ranges from those who have office work related conditions, to recreational athletes to professional Rugby international players and an Olympic gymnast or two, which is fantastic.
Further development of Self and Clinic:
Even after completing Levels 3 – 5 in Sports Massage and Sports and Clinical Therapy,
Darren is still interested in further professional development and says he'd like to complete Core Elements online Clinical Yoga and Advanced Dry Needling courses.
Darren feels that these short courses will help to develop further skills and will enable him to offer further treatment modalities to his clients, which will enable him to offer further ways to treatment in clinic along with further activites for home care advice.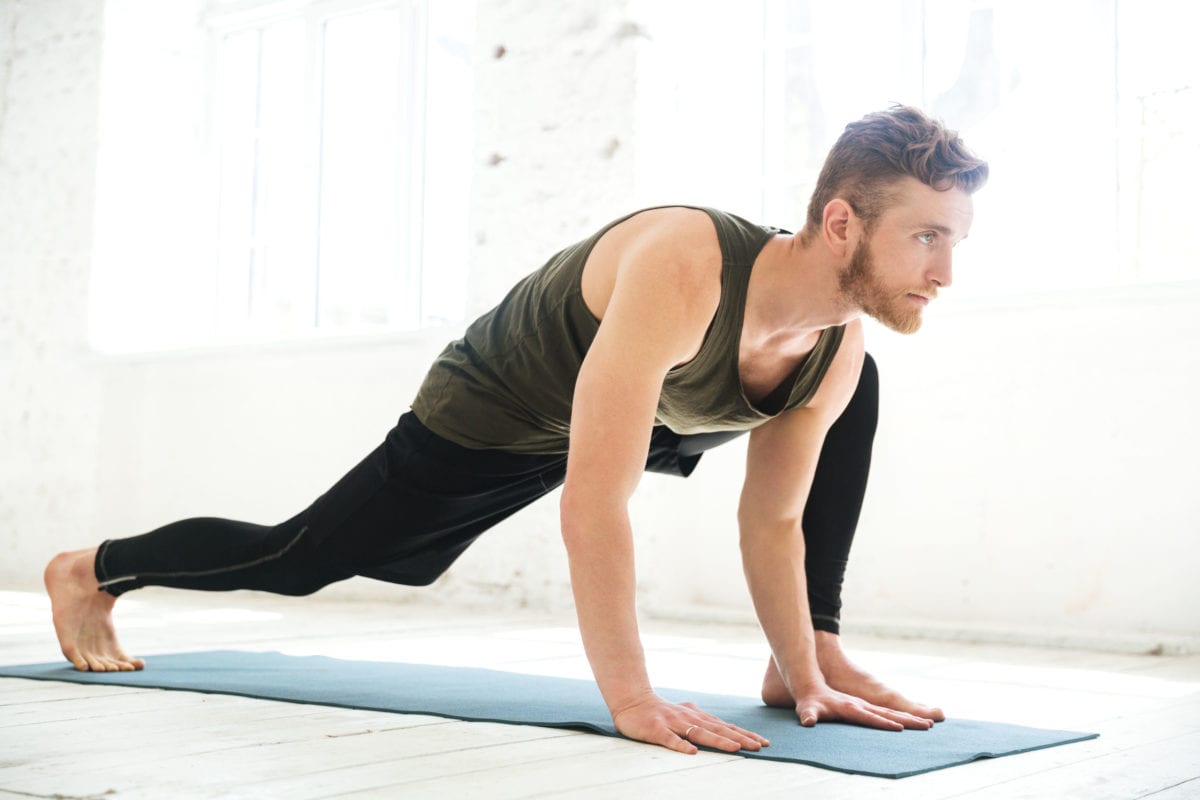 Flexibility is key 
In Darren's words "The beauty of what Dawn and the team offer at Core Elements Training, is that you can work and train simultaneously.
Dawn offered me the best opportunity to get qualified and lead a normal life as well as financially spreading the cost of learning.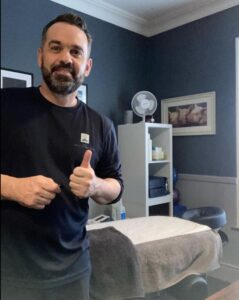 Dawns vocational approach to learning is great and I was able to do some modules online and the rest in Swindon.I wish I'd done this ten years ago". 
If you'd like to book a treatment with Darren Wall, please visit: 
By Emma Stuart BSc & Dawn Morse MSc – Core Elements Training 
Core Elements Training offers a range of Sports Massage qualifications at the Swindon based training centre.
If you'd like to more about our accredited Courses please Click Here