Human Tecar Therapy
for Injury, Rehabilitation and Clinical aEsthetics
Human Tecar® can be used for many purposes but in essence it speeds up recovery from injury and surgery. 
This modality is used in a variety of fields, such as conservative injury treatment, post-surgery rehabilitation, venous and lymphatic diseases, and for treating stress-related conditions.
This multidisiplinary therapy can also reduce recovery time from intense physical activity, can help the body to reduce stress, increase quality of sleep and can be used for clinical aesthetics such as reducing the signs of aging.

The Human Tecar uses a combination of technology and manual techniques during treatment. 
This popular modality is used throughout Europe, America and Australia and is used by Olympic athletes, professional Sports Teams and celebrities for a wide range of use to produce swift results and therapeutic precision.
Just some athletes who have used Human Tecar successfully, for injury and reduced recovery include: sprinters Usain Bolt and Justin Gatlin, ski racer Sofia Goggia, motor cycle rider Marc Marquez, gymnast Vanessa Ferrari and long distance runners Eliud Kipchoge and Mary Keitany.
At Core Elements we are pleased to be ONE of only TWO clinics in the U.K that offer Tecar Therapy.
Treatments available at Core Elements Clinic
Injury Treatment such as: 
Spain / Strain, tendonitis, tendinosis, bursitis, carpal tunnel, plantar fasciitis, muscle spam / tension, arthritis pain.
Inflammatory conditions such as:
joint pain, muscular injury, disc related conditions, sciatic symptoms.
Vascular disorders such as:
diabetic feet, lymphedema, cellulitis.
Recovery:
reduce recovery time from intense physical activity / sport.
Clinical Aesthetics such as:
lymphatic drainage, cellulite and anti-aging facial treatment .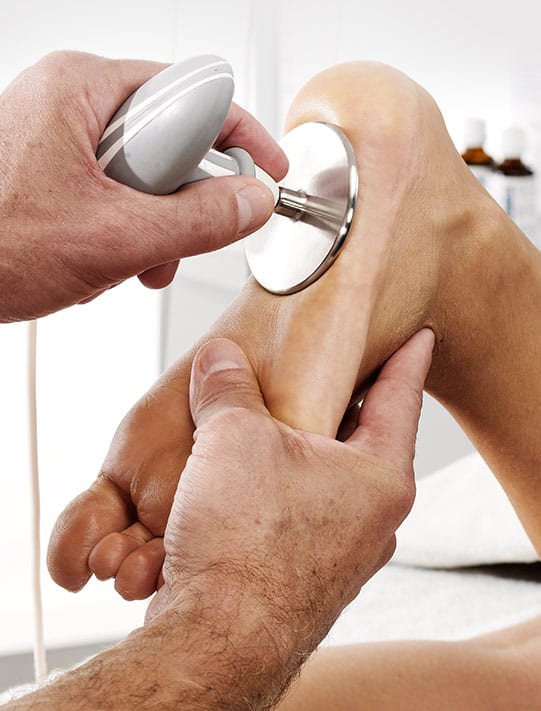 Current Prices: 
£50 – 30 minute appointment
£80 – 60 minute appointment
To find out more about Human Tecar Therapy offered at Core Elements Clinic
or to book an appointment, please complete the form below or call Dawn Morse on 07887 535766.
Human Tecar Therapists at Core Elements Clinic include:
Dawn Morse
Dawn Morse BSc, PGCE, MSc
Dawn is the founder of Core Elements Training and Clinic and is a Sports Scientist and Sports and Clinical Therapist. Dawn offers Human Tecar therapy along with Sports and Clinical Therapy to include a wide range of modalities and treatment. 
Days available: Monday, Tuesday and Thursday
Times available: 09:00 – 18:00
Email: Dawn@coreelements.uk.com
Mobile: 07887 535766
Nick White
Nick White – TiME Clinics
Sports and Clinical Therapist and Human Tecar therapist
Days available: Wednesday
Time available: 09:00 – 19:00
Email: Dawn@coreelements.uk.com 
Clinic address: 
Core Elements Training Centre, 
First Floor Offices, 8 Bath Road, Old Town, Swindon, SN1 4BA
(Entrance off Prospect Place)