Introduction to Tecar Therapy:
CPD short course in Human Tecar
This one day accredited CPD short course focuses on clinical application of Tecar therapy.
It's useful to have some understanding of Electrotherapy modalities prior to enrolling onto this day course, however this isn't essential and this course is designed for those who would like a deeper understanding of the uses Tecar therapy along with practical experience, with the aim of using this modalities within a clinical setting, for injury treatment.
Open to Sports Massage Therapists at Level 4 or above, Sports Therapists, Osteopaths, Chiropractors, Physiotherapists and Rehabilitator as continued professional development.
This course covers theory and practical elements and is limited to 6 people per course.
Accredited by the FHT and the STO and provides 8 CPD points / hours.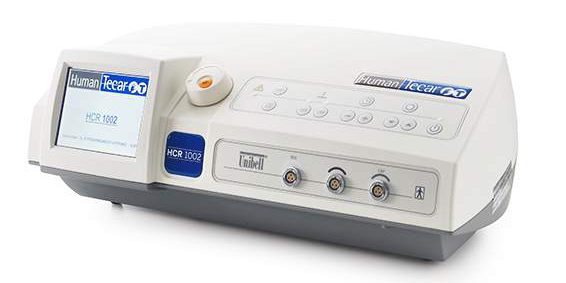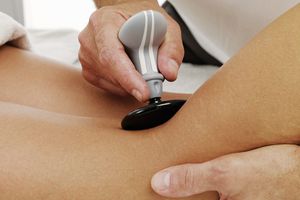 What is Tecar therapy?
Tecar therapy was founded in Milan, has been around for 35 years and was originally designed for professional athletes. Its use is widespread across Europe within the  rehabilitation field. In this country its prevalence is within professional sports teams and a small number of clinics nationwide. 
Human Tecar uses low frequency radio currents to electromagnetically stimulate metabolism and microcirculation to accelerate healing of all soft tissue and bony tissue injuries. This is achieved by stimulating natural biological reactions to increase vascularisation and function whilst reducing pain.  
Human Tecar therapeutic effects: 
There are many beneficial effects of Tecar therapy which include:
Boosting cellular metabolism,
reduceing pain ( by decreasing sensitivity of nociceptors and utilises diathermy),
Increasing mobility,
aiding scar tissue healing and more.
to increase tissue temperature. 
Tecar therapy is still very much a hands-on manual treatment and is used in rehabilitation to significantly reduce pain, oedema, inflammation, muscle spasms, hypertonicity and sarcopenia, while increasing pain free mobility and range of motion.
Acute injuries can benefit from accelerated healing. Plus scar tissue appearance and firmness are improved. 
COURSE DATES 2023
Monday 25th September 2023
from 09:30 – 16:30
VENUE
 Core Elements Training Centre,
First Floor, 8 Bath Road, Old Town,
Swindon, Wiltshire, SN1 4BA
Easy access from M4 junction 15 and 16 and 15 – 20 minute walk from mainline train station and bus station. Long stay parking nearby.
course details: £180
Book Now and secure your place as this course is limited to 6 people.
Theory and practical based CPD course, taught face to face in a small group environment.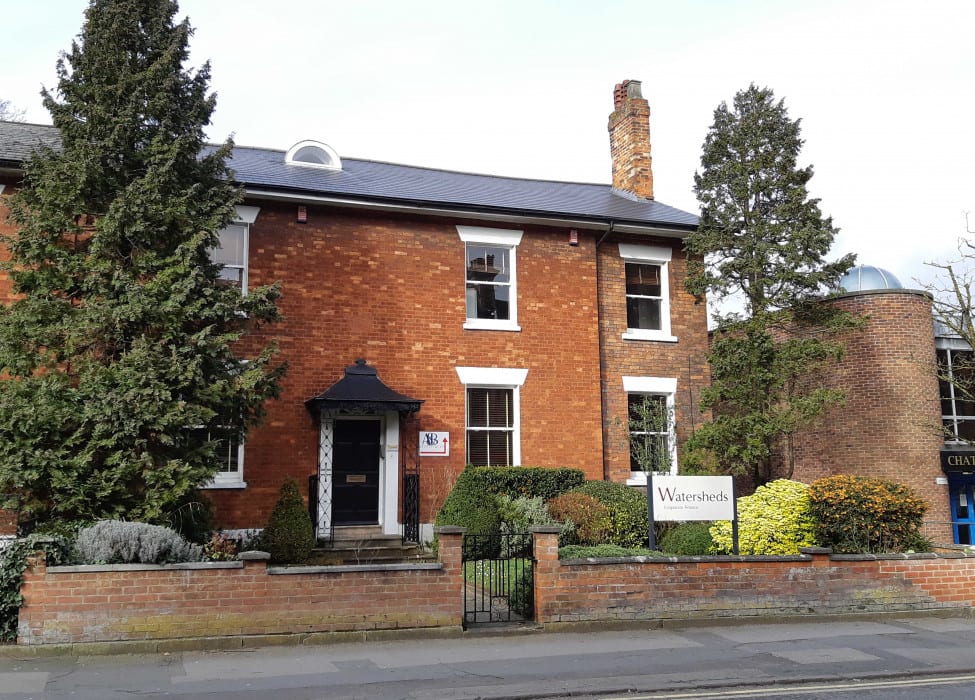 Course Design
Delivered by Dawn Morse BSc, PGCE, MSc
founding Director of Core Elements Training.
This course is taught using a hands-on approach, therefore after reviewing theory, you will practising on the Human Tecar machine, whilst receiving ongoing input from the tutor. 
As this is a small group and practical based CPD course, you need to be prepared to receive treatment during the course. 
Accredited by the Federation of Holistic Therapists and the Sports Therapy Organisation. Insurable with the FHT, STO, Balens and BGI.
Overview of Course
Introduction to Electrotherapy within injury treatment

Introduction to Tecar Therapy and the origins of Human Tecar Therapy

Review research and support of Tecar therapy within a range of settings.
Practical application within a clinical setting, using Human Tecar to include, but not limited to: 
Generalised lower back pain, 
Strain injury,
Generalised knee pain,
Plantar fasciitis, 
TMJ disfunction, 
Chronic pain management,
Lymphatic drainage.
Time for self practise will be provided along with a small group environment (6 people) and Q&A. 
Entry Requirements & background
Course applicants must be a minimum of 18 years old and must hold a minimum of a Level 4 qualification in Sports Massage Therapy. Applicants should have also been practising Sports Massage Therapy for a period of time prior to enrolling on this course.
This course will expand on injury treatment knowledge, and will develop the use of Electrotherapy modalities including application of Ultrasound therapy, TENS, NME's and Combination therapy.
On completion of the course you will be able to demonstrate effective use and application of Electrotherapy modalities in the management of injuries in a safe and effective manner and will have a clear understanding of contraindications for treatment.
Cancellation policy
Your payment for this CPD course is non-refundable. It is not possible to have your place refunded in whole or part once your booking has been confirmed, or to transfer to a later date once you have already paid.
Therefore we STRONGLY recommend that you take out insurance to cover your costs in the event that you have to cancel or curtail your training. By registering and paying for this course, you are agreeing to this cancellation policy.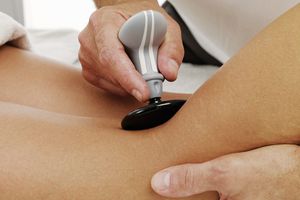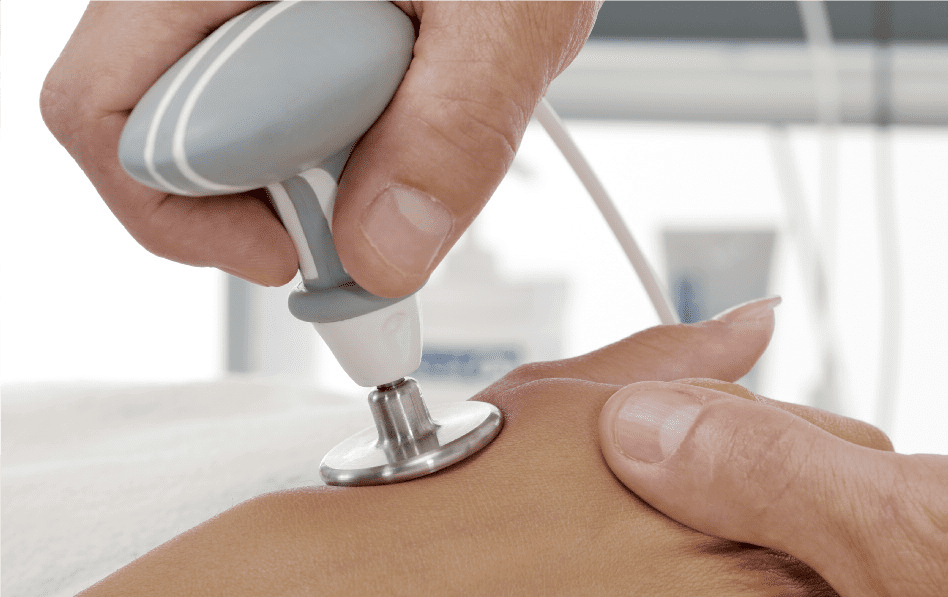 Find out more or have a question?
Luke H - Gloucester
Level 3 & 4 Combined Sports Massage Diploma 
Had a great time on both the level 3 & 4 sports massage course with Dawn. Great facilities and I found the relaxed atmosphere excellent for my learning needs. A good mix of solid practical time and the necessary anatomy study that is required. My confidence and business has grown beyond belief since doing these courses and I will be forever grateful for the help and support provided.
Jamie S - Reading
Combined Level 3 & 4 Sports Massage Diploma
A great, intense course.
It's amazing how much I learnt about the body and massage techniques in such a short period of time.
Chris B - Marlborough
Level 3 & 4 Combined Sports Massage Diploma

Dawn's well run course has proved highly beneficial to my career, enhancing my knowledge of the anatomy and gaining highly beneficial new skills. Along with the qualifications gained this has better equipped me in my role within the health & fitness industry and allowed me to expand my services to both existing and new clients. Dawn is a very personable professional, which makes for an enjoyable way to learn.
Laura R - Swindon
Level 4 Sports & Remedial Massage 

The level 4 remedial and sports massage has been one of the most interesting and useful courses I have been on. The leap from level 3 to 4 was difficult yet Dawn made it engaging with a mixture of practical and theory work with a variety of tasks to keep us on our toes. The tasks where made to be creative getting us to think outside the box. Strongly recommended for any one who wants to advance their skills and knowledge in sports massage therapy.
Tom F - Bristol
Level 3 & 4 Combined Sports Massage Diploma
I thoroughly enjoyed the course, the way it combined all the relevant theory and practical work, without becoming tedious suited my learning style. I honestly don't have any negatives. Dawn, Katie & Louise were extremely knowledgeable and approachable and everyone had fun as well as learning. Originally I wasn't keen on completing so many case studies, but as you gain experience and see the changes and results in the clients, then you realise how important they are and it really helps to build your confidence.
Laura S - Gloucester
I've done Level 4 Sports Massage, Level 5 Manual Therapy & Joint Mobilisations, and Science of Stretching with Core Elements. Core Elements are amazing, friendly and really know their stuff. I've already booked on to do another course! I've highly recommended Core Elements to friends and family – Keep up the fantastic courses Dawn. If you are looking to further develop yourself, skills, tools, knowledge, Core Elements is the place to go.
Sarah W - Swindon
I have done several courses with Core Elements. Fantastic knowledge coupled with the practical experience Dawn and her trainers have, makes the training here second to none. I would highly recommend this learning experience . Well worth the investment.
Darren W - Bristol
Level 3 & 4 Combined Sports Massage Diploma

Thank you for what has been an amazing experience.
I have loved every minute of the course and am so excited to embark on my new career as a sports therapist.
It really has provided me with the spring board that I needed.
Jessie S - Bristol
Level 3 Sports Massage 
I really enjoyed the course and thought it was very comprehensive and professional.
Thank you